The Men who lived in Enford (Longstreet)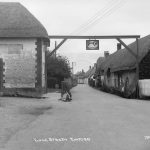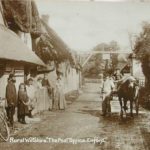 4166 Sergeant Phillimore (Francis) aka Frederick or Frank.
3/8141 Private Tilley (Alfred, Edwin).
5064 Private Macklin (Alfred).
22780 Private Bushell (Thomas) aka Tom.
305892 Private Sheppard (Frederick).
22348 Corporal Woodford (Charles) M.M.
16096 Driver Neate (Egbert, Lewis) M.M.
S/21853 Corporal Dear (Walter).
12896 Private Pennells (Thomas).
18703 Private Barnes (Frederick).
We know that the men, above all lived along the Longstreet, Enford, but we currently have no records to accurately place them on the map, so they have all been put into a place where we can assume that they may have had an enjoyable evening or two!
11195 Private Stone (Ephrain) – Beake,Enford.
235476 Private Strong (Alfred) – East Chisenbury.
306735 Private Spreadbury (David, Frederick) – Compton.
12614 Private Daw (Albert) – Compton.
13911 Private Spreadbury (George) – Longstreet Downs, near Enford.
6259 Corporal Pinchin (Sidney) (He may not be remembered on any local memorials, but he will be remembered – A son of Enford).