6259 Corporal Pinchin (Sidney)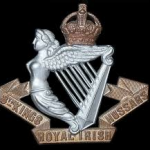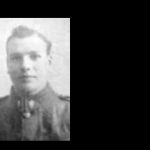 Address: Born in Coombe, His mother was from Enford (Although not listed on any of the local memorials, he is connected and a son of Enford).
Regiment: 8th (Kings Royal Irish) Hussars (8H).
Sidney's father (also Sidney), a stockman in Rushall, married Hannah Tarrant from Enford in 1891. Sidney (Jnr), the first of eventually 11 children, was born in Coombe in 1892. 4 years later the family moved to Kidmore End in Oxforshire , where Sidney (Snr) was a cattle stockman at Vines Farm. At 18 Sidney (Jnr) enlisted into the Cavalry at Caversham, and did his initial training at Colchester with the 4th (Queen's Own) Hussars. Stationed in Dublin, the Regiment was mobilised on 4th August and only 2 weeks later reached Le Havre. The Hussars were very active in the retreat from Mons and the 'Miracle on the Marne' counter attack, which preceded the stalemate 4 years of trench warfare. On 1 Jan 1915 Sidney and a Captain joined the 8th Hussars, who had arrived from India. The 8th spent the next 3 years held in reserve, on construction tasks or as infantry in the trenches. Back as mounted cavalry at the Battle of Cambrai on 30 November 1917 and countering a German counterattack Sidney was one of 30 wounded. He succumbed to his wounds at a Casualty Clearing Station at Ypres and is buried in a British cemetery near Manancourt.