S/21853 Corporal Dear (Walter)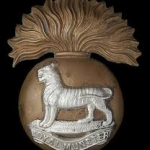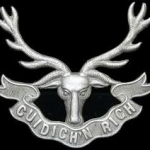 Address: Longstreet, Enford.
Regiment: Seaforth Highlanders.
Walter was one of two sons born to Frank and Emily Dear of Enford to die during the Great War. The second being William, who died of wounds received in August 1915 at Gallipoli. After their schooling, both worked on farms before joining up on the declaration of war. No vacancies in the Wiltshires meant that Walter joined the Royal Munster Fusiliers at the Curragh. He survived service in the Dardenelles before seeing active service in Salonika. As Corporal Dear he joined the 1st (Garrison) Battalion of the Seaforth Highlanders employed on rear area duties. He survived the war but was in poor health and on 27th December 1918 died in hospital from pneumonia; he is buried in the Sarigol Military Cemetery, Greece. A third Dear son, Frank, was wounded serving with the Wiltshires but survived the war.