This website has been very proudly produced by very some very keen amateurs and all volunteers from within our community:
Tim Peacock – Project leader, and sponsor of the website.
Richie Ayling – Web design/layout and Media production.
Maureen Mitchell-Swinton – Archivist / advisor.
2 MI Bn – WO2 "Adrian" Clayton – liaison between Netheravon All Saints primary school and the project team.
Netheravon All Saints (CofE) Primary School – Hannah Shillito and all the staff and children for allowing and sharing their projects and acts of remembrance on this website – thank you.
Authors of the shortened biographies (website only):  Richard Aubrey-Fletcher, Ian Blair-Pilling, Peter MacMullen, Hume Jones and Tim Peacock.
And Finally a big thank you to the author of The Village Soldiers – Wayne Price who without writing the following book, our local history and understanding of the people at this time may have been forgotten: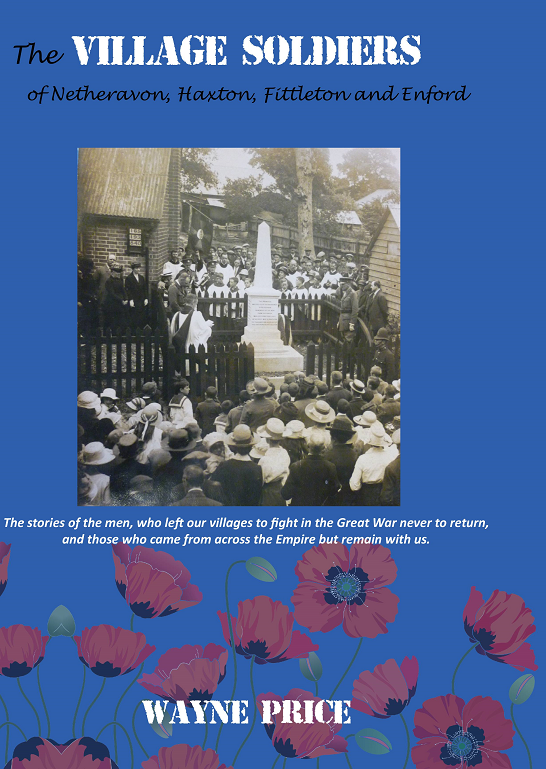 Enquiries about purchasing the book can be made by contacting us at either the email or face book page below (follow either of the links at the bottom of the page).
The books are £25.00 each, post production/publishing costs all profit will go to the Royal British Legion.